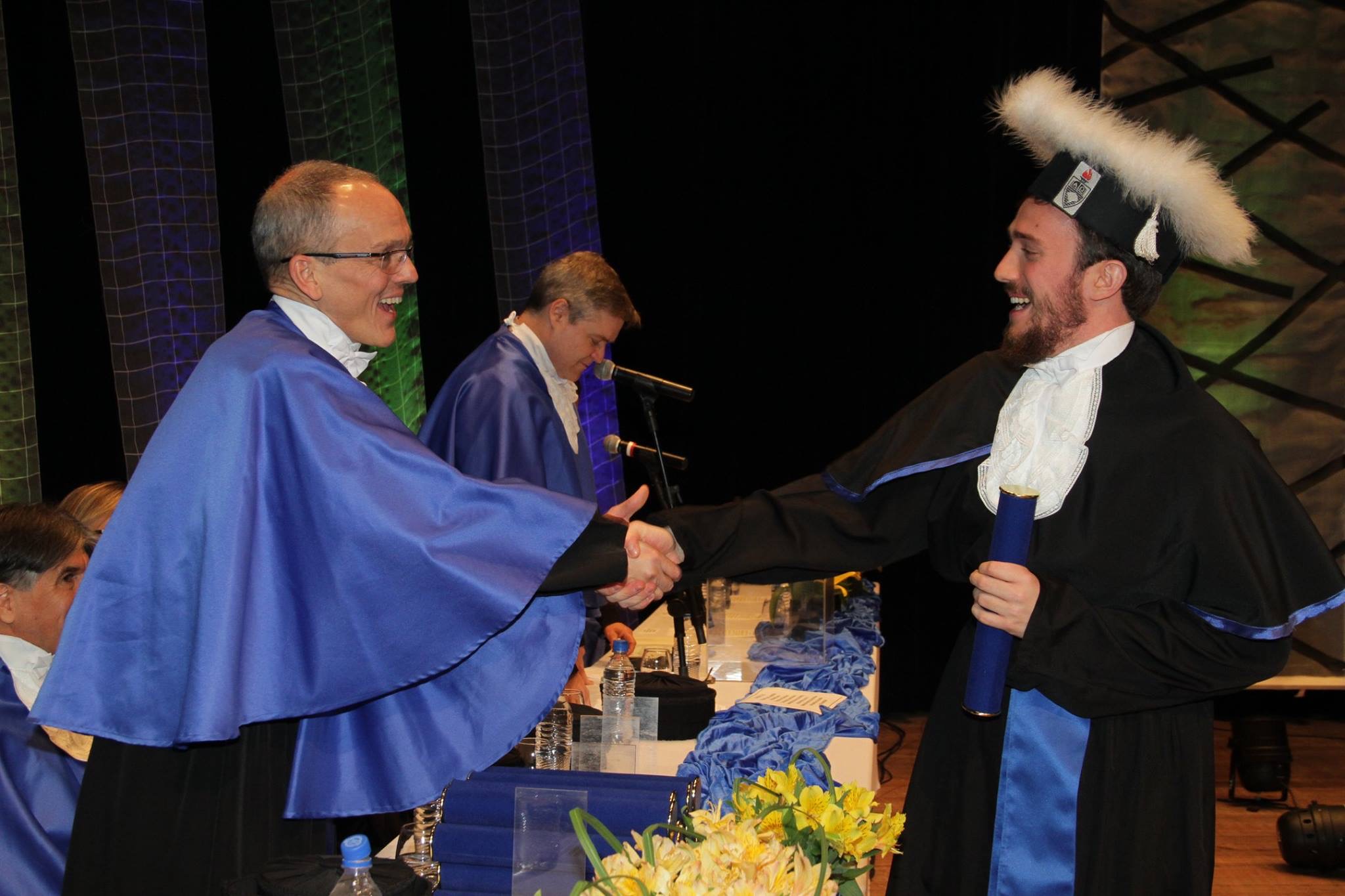 School of Computing and Mathematical Sciences, University of Waikato
Trimester 2020-B (July to November)
COMPX515: Security for Advanced Networks.
COMPX318: Mobile Computing and the Internet of Things (with Bill Rogers).
COMPX374: Software Engineering Industry Project (with Vimal Kumar).
Trimester 2020-A (March to July)
COMPX101: Introduction to Programming (with Mike Mayo).
Institute of Informatics, Federal University of Rio Grande do Sul
CMP267: Novel Internet Architectures and Paradigms. This course presented "the five Internets", historical, empirical, devices (IoT), content (ICN), and software (SDN, NFV, P4). 2013-2019.
CMP230: Systems Security. Main parts of Matt Bishop's book Computer Security: Art & Science. 2013-2018.
CMP260: P2P Networks. 2010-2012.
INF1154: Computer Networks. Based on Jim Kurose & Keith Ross' book Computer Networks: a top-down approach. 2010-2019.
INF1142: Operating Systems. Based on Peterson & Silberschatz' book Operating System Concepts. 2008-2010.
Teaching Awards
Best Lecturer Teaching Award. Computer Science, class of 2017/1
Best Lecturer Teaching Award. Computer Science, class of 2016/2
Best Lecturer Teaching Award. Computer Science, class of 2016/1
Best Lecturer Teaching Award. Computer Science, class of 2015/1
Best Lecturer Teaching Award. Computer Science, class of 2011/2
Best Lecturer Teaching Award. Computer Science, class of 2007/2
Best Lecturer Teaching Award. Computer Science, class of 2007/1
Best Lecturer Teaching Award. Computer Science, class of 2006/1
Best Lecturer Teaching Award. Computer Science, class of 2002/2